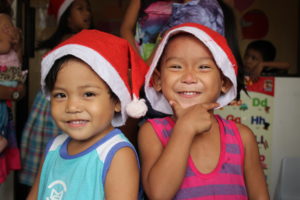 Christmas season has started already in the Philippines! But unfortunately, not everyone can enjoy it as much as they are supposed to, especially the children  we are supporting.
This is why, we are organizing a Christmas party for more than 400 children from underprivileged background in Cebu city and Alegria.
They will enjoy a full day of activities together, a great lunch, and of course: each one of them will receive a gift!