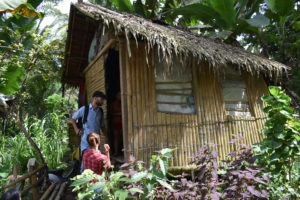 Hello everyone!
I'm Félix, the new local program director of Children of Asia Philippines!
I arrived three weeks ago, and I have started working with our wonderful​ and very professional team that I will be supervising for the next two years.
As I'm writing those few lines, we just finished the visit of all of our programs with my deputy, starting with the Community Program which is under Maam Riza, one of our 3 social workers. She organized an incredible welcome party with her students. I also had a wonderful time while meeting some of our beneficiaries and their families in Carreta cemetery and Alegria with Miss Ana Fe, in Ermita with Miss Irish, in the Training Center with Miss Phebe and Sir Marione and, of course in our office with our accountant Maam Mia.
Last but not least, we met with our local partners, CIC and Asilo in Cebu City and with SMPA in Daanbantayan.
During my two years presence here, I will work hard to consolidate our existing actionsand to develop new ones so we can provide  quality support to as many children and families as possible.
So thank you for your help and your good vibes, they both mean a lot!
Félix Tessier