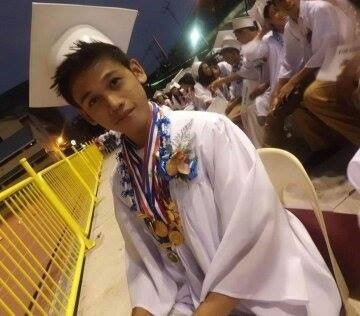 Good day!!
Most students, including myself, are eager to find scholarships that match their interests, experiences, etc. However, applying for scholarships may seem overwhelming, especially when you do not know where to start. When I was in high school my father passed away. I have no idea where to start and continue my life without him. As I quote "Life is like a game when you lose, move forward because if you will stop then your life ends there." Until someone in our place encouraged me to join and enrol at Children of Asia, Ermita program.
In 2011, I was officially part of the Children of Asia family and truly an amazing. Children of Asia not only helps me to continue my studies in Abellana National School as high school and University of San Jose-Recoletos as bachelor, but also inspires me to work harder and pursue my goals with strength and courage. The sponsors and recipient like an invisible web- on one side the joy of giving and sharing, on the other side thankfulness and gratefulness which grows into responsibility and transforms the values of every single gift or help we receive in our life.
I am truly thankful to be part of Children of Asia-Philippines. Your contribution has helped me and my family significantly. In a society where it is easy to lose sight of education as a blessing and a gift, I would like you to know that I am thankful for each classes or trainings and every opportunity to grow as an individual. Thank you for investing in my future and for seeing the potential of our Barangay Ermita to inspire and to foster successful students to transforms professional one. Because without the help of Children of Asia, I am not who I am and where I am right now. Graduated in High School as 2nd Honourable mention and Cum Laude in College. I am presently employed in Cebu Doctors' University as a PR Writer/Videographer or Multimedia Specialist. I am also currently enrolled in Cebu Doctors' University pursuing Master of Arts in Organizational Development (MAOD). I have so much to tell and share about my life, the struggles, challenges, obstacles and more. However it is so difficult for me to write it day by day in a letter.
Once again, words cannot express how thankful I am to have been chosen as a scholarship recipient. My education has always been of upmost importance to me, and to share my life testimony in this way is very humbling. This scholarship is an absolute answer to prayers, as life does not always go as we plan. I know that the Lord always has things in his control, and I believe he used you all to bless me in a time of need. I will forever be grateful for this gift, and I cannot thank you enough for that." Jeremiah 29:11 & Proverbs 3:5-6 say it best.
Blessings on each one of you,
BIENVENIDO SANCHEZ