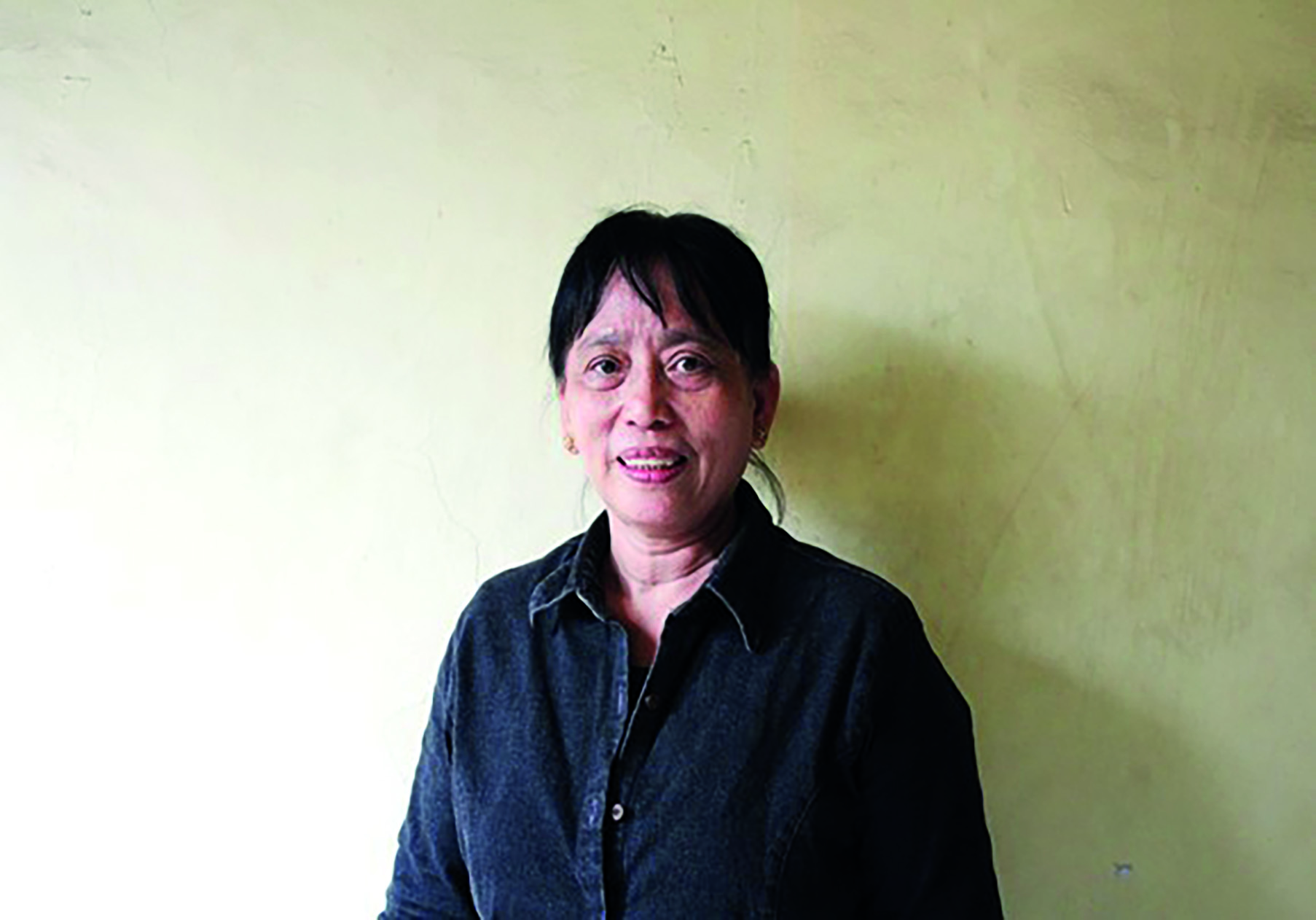 Riza Geralzido is one of Children of Asia's beloved social worker. She has worked for Children of Asia for 20 years.
Ma'am Riza initially did not expect to end up venturing in the Social Work profession. Because she was fond of listening to the radio, watching the television and reading magazines, she wanted to pursue Journalism. It was her friend that had motivated her to take up the social work profession, considering her loving nature towards children.
When Ma'am Riza graduated from the University of Southern Philippines with the degree of Social Work, she did not take the licensure exam immediately. During her time, taking the licensure exam was supposed to be taken in Manila and it was costly. Her father was willing to support all the expenses for her licensure exam for as long as she passes. Pressured with her father's ultimatum, she had decided to work first to be able to shoulder the expenses by herself. Ma'am Riza worked first as a pre-school teacher for 2 and ½ years with the Department of Social Welfare and Development before being able to successfully pass the Social Work Licensure exam in 1986.
When the street children were acknowledged in the year 1986, Ma'am Riza was one of the pioneers who took care and handled street children under Good Shepherd. She started as a volunteer social work and not as a full time employee. She had handled tough children in the street who were homeless, unschooled and no biological families. Ma'am Riza had taught street children how to pray and values.
"I experienced lots of challenges, hardships, difficulties, pain and tribulations but it also coupled with joy, sense of accomplishment, values of patience, hard work, endurance and perseverance"
With some of the problems arising in the center, Ma'am Riza was compelled to stay with the children for 24/7, ensuring that they will be safe and well taken care of.
"Being a stay-in Social Worker, I worked with them 24 hours a day and 7 days a week which is quite impossible to attain for 25 years but I did it because of my dedication and commitment to my profession."
Ma'am Riza started to work with Children of Asia on the year 1998. When Charlotte De Turckheim, a French actress, was shooting a movie in the area, street children were being casted as one of the extras. Having been bonded with the street children, Ms. Charlotte began to hold them precious in her hearts. Thus when she went back to France, she gathered the media and dedicated people who could help them. She asked Children of Asia, which at that time was working in Cambodia, to support the children in Cebu. This is how Children of Asia in the Philippines started. At that time, Ma'am Riza was still working with Good Shepherd, a congregation of Sisters. Children of Asia started its action in the Philippines by supporting Good Shepherd in implementing a program led by Sister Marsha for the street children whom Charlotte De Turckheim had gotten to know. When she passed away from an illness, Children of Asia asked Maam Riza to work for them directly.
She shared that her best memories with Children of Asia was how she had witnessed the organization grow and being a part of its development.
"Being one of the instrumental person in the existence of Children of Asia since its foundation and until now, is quite accomplishing and rewarding."
Ma'am Riza now takes care of the community program located in Tabo-an. The community program encompasses 8 locations in Cebu City namely: Banawa, Carbon, Labangon, Laray, Mabolo, Pier, Taboan and Collective. She takes care of 120 beneficiaries and their families by monitoring their performance and see to it that their need for going to school are well provided.
Thank you, Ma'am Riza for your dedication!