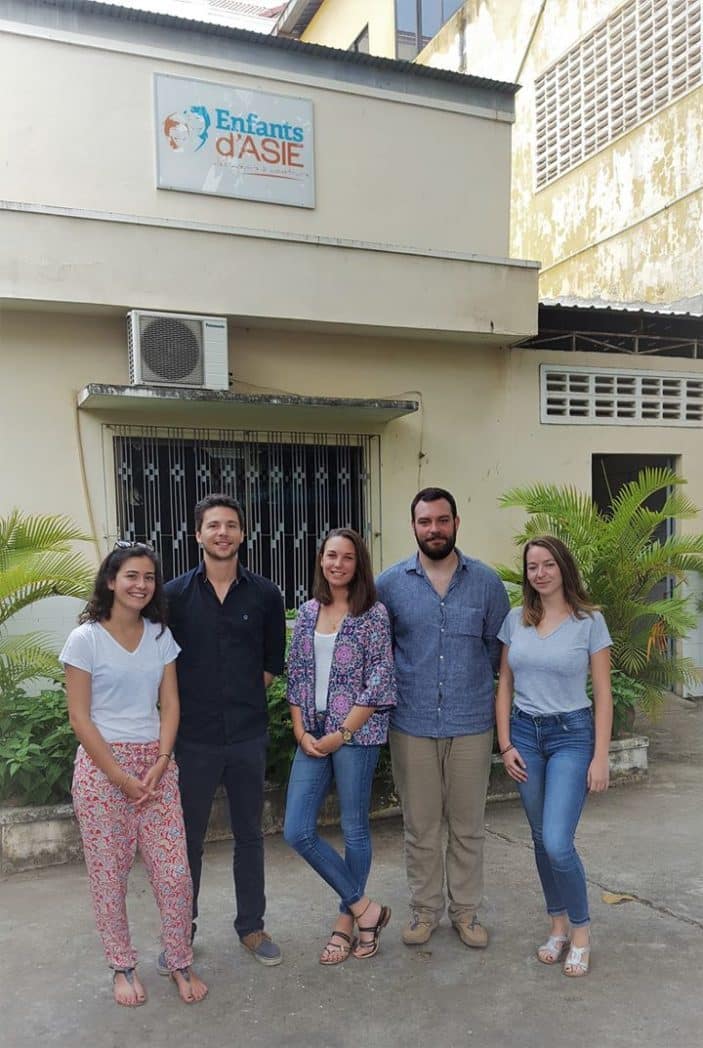 Who are you ?
We are 5 students currently taking studying in order to become specialized educators. Our school, Polaris Formation is based in Limoges (France) and trains future social workers.
Lucie: I already have a degree in literature and I worked as an educational assistant in a college.
Théo: I graduated in biology and I worked as an educational assistant in high school and as a fireman.
Elodie: I have a degree in social animation and I worked as animator for young people during 4 years. I also worked as an educational assistant in high school.
Julien: I have a diploma in the real estate field and I worked as an educational assistant in high school for 2 years.
Océane: I did an intensive one year training in the field of social health.
What is a specialized educator in France?
One of the main challenge for a specialized educator is to save and develop people's independence (children, teenagers, adults…) especially for those living and coping with psycho-physical deficiency, behaviour disorders making their integration in social life difficult…
Why did you choose Cambodia?
We wanted to discover a culture and a different approach in terms of education for children. We are very interested by Asian culture and specifically in Cambodia, a country that is still under reconstruction. In fact, education is a key factor for the empowerment of the new generation. That is why we choose the organization Enfants d`Asie. This NGO helps underprivileged children and teenagers to have an access to a good education, supporting them to go to school and to study.
What are your first impression?
We have been well received by the local staff. As w share common values, it makes our integration and our work in the organisation much easier. Day after day with our works and our trips we are constantly learning more about Cambodian way of life and the country itself. After 3 weeks in Cambodia, we can say the main changes with France is the rhythm of life, climate and food! We can always taste new flavours and live different things!
What are your motivation pour the next 3 months?
We would like to share, discuss and learn from Khmer people about their life and cultures in order to increase our knowledge and have a better understanding of other people which is key in our future work. This intercultural experience will improve our methods and analysis in the field of education with kids and teenagers. Moreover, we plan to discover all the different parts of Cambodia, a country with very different regions. We believe our time in Cambodia will influence us both on a professional side but also on a personal way.