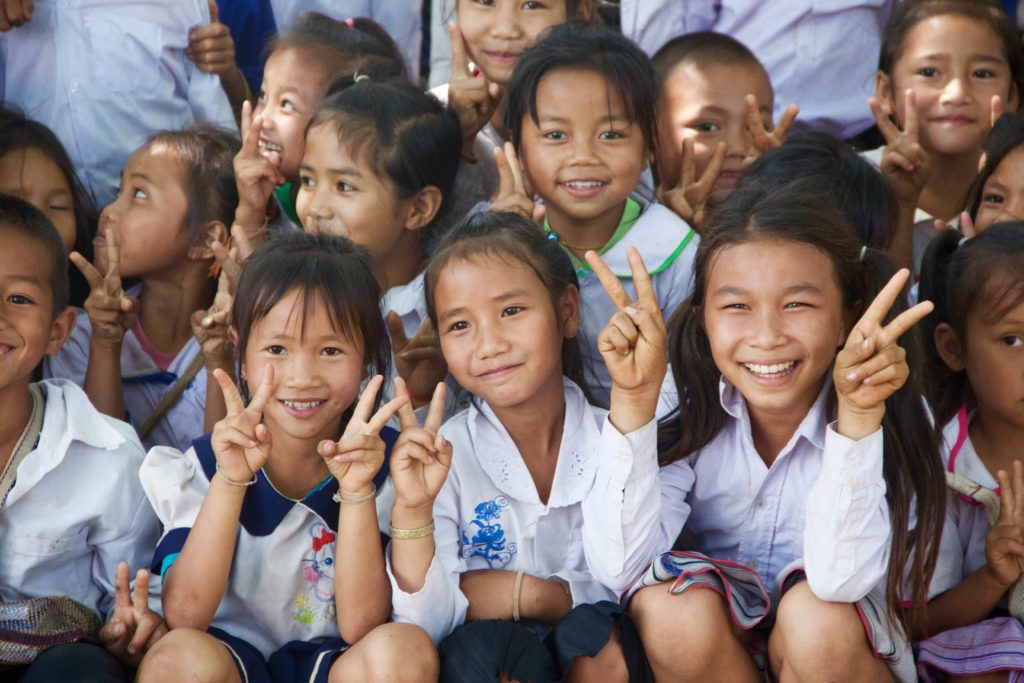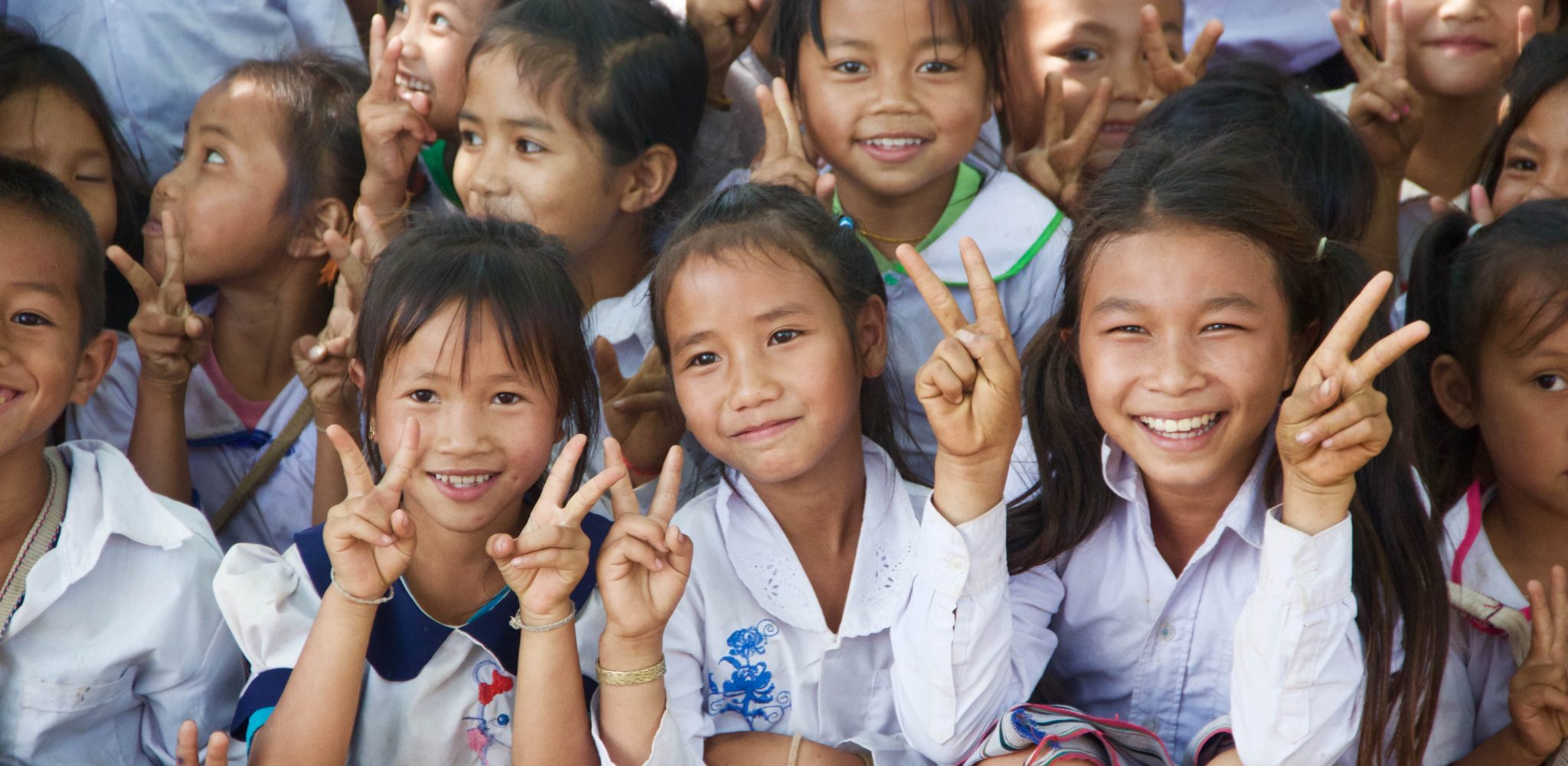 Children in Asia works for access to quality education in 4 countries in Southeast Asia: Cambodia, Laos, the Philippines and Vietnam.
The needs are immense and it is important to Enfants d'Asie to support children until they reach professional integration and financial autonomy, thus enabling them to emerge from poverty in the long term and become development actors in their country.
We therefore need regular support to ensure the sustainability of our educational activities. Thus, occasional or regular donations contribute to supporting our missions to support disadvantaged children.
Thanks to sponsorships and donations, the association can fulfil its missions by supporting its beneficiaries through a series of programmes that guarantee comprehensive care for the most vulnerable populations. Enfants d'Asie works in collaboration with local actors in each country of intervention.
Making a donation to our association means making sure that your generosity is properly used thanks to the IDEAS label, which certifies that the funds are well managed.
With nearly 30 years of experience in Southeast Asia, our association is launching a new challenge: to implement the accelerated development of its programs by supporting 50% more children by 2023, while continuing to improve the quality of its support for the most disadvantaged populations.
To this end, our organization is launching a fund for the education of disadvantaged young people in Southeast Asia, because the right to education is a fundamental right to enable the most disadvantaged children to escape poverty.
Together, let's enable 5000 young people in addition to integrating our support programs for schooling and training!
Vos dons pour enfants d'Asie
Making a donation gives the right to a tax deduction of 66% for an individual, and 60% for a company, on the amount of the donation.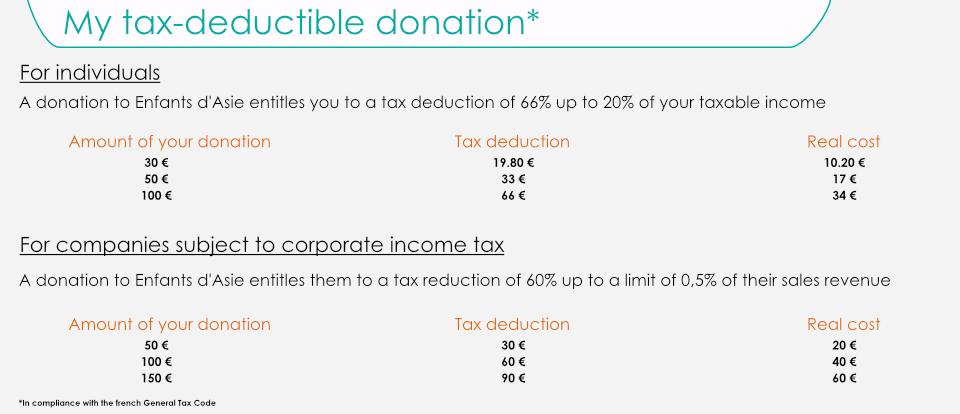 Allocation of your donations
When Enfants d'Asie receives your donation, we strive to allocate: 
80% for social missions

13% for operating costs

7% for the costs of searching for donations