Enfants d'Asie in Laos in figures
Intervention year: 1994

6,750 children and young people supported individually or collectively

5 members of the local team

200 sponsors

4 programmes
Laos is one of the poorest countries in Southeast Asia: more than 23% of the population still lives below the poverty line (World Bank) and rural areas have the lowest school enrolment rate in the country, especially among girls. Education, health, social services and telecommunications are particularly difficult to access.
The projects directly managed by Enfants d'Asie
Support the education of children in Oudomxay province
Enfants d'Asie supports 16 schools and more than 6,000 children in the remote province of Oudomxay, in northern Laos: construction or renovation of classrooms and dormitories, supply of school kits or sleeping kits. Schools are also supported on specific themes: hygiene or livestock for example.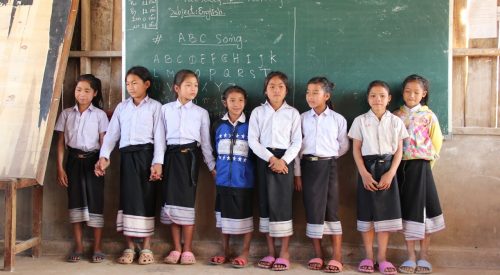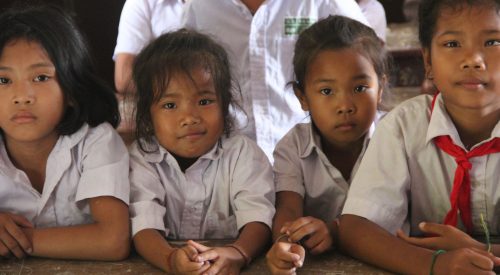 Individually supporting the young people of Vientiane
In Vientiane, Enfants d'Asie implemented an individual support programme for children and students attending Vientiane's schools and universities. About 150 young people, including around ten students are financially and morally supported, and their families accompanied.
Promoting education in a village in Luang Prabang
Enfants d'Asie opened a programme in 2019 to enrol 50 students from a school in Ban Phou Mock village in Luang Prabang. Children are supported materially, in particular through the supply of uniforms or school supplies and receive individualised support.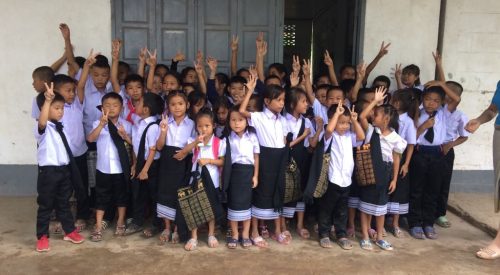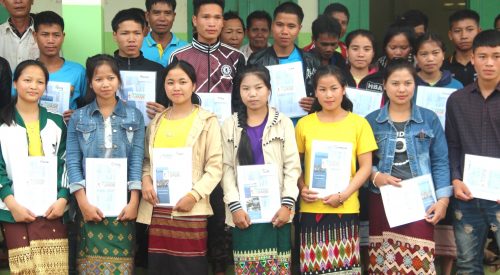 Supporting higher education and professional formation: the higher education project
Since 2019, Enfants d'Asie has been running a pilot project for higher education and professional formation enabling some twenty young people from schools supported in the province of Oudomxay to study in universities in Vientiane, in a variety of fields: mechanics, sewing, IT, hotel management…