Enfants d'Asie in Cambodia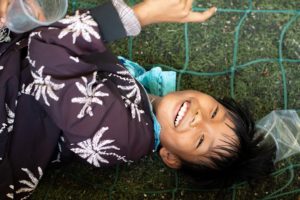 Enfants d'Asie in Cambodia

Enfants d'Asie in Cambodia in figures
Intervention year: 1999

880 children and young people supported individually or collectively

36 members of the local team

1,200 sponsors
Despite considerable progress in poverty reduction, Cambodia remains one of the poorest countries in Southeast Asia, with 18% of its population living below the poverty line in 2012, i.e. US$3.10 per day (World Bank). According to UNDP (United Nations Development Programme), 40% of the rural population lives in a context of multidimensional poverty. Children are the first victims of this poverty.
Support to children living with their families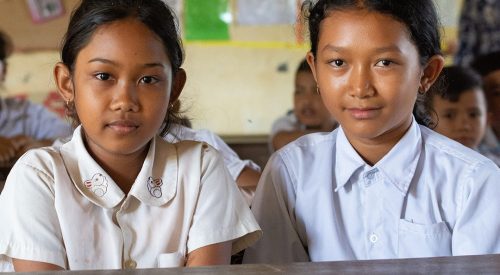 Supporting young people in their families: the external program
Enfants d'Asie supports approximately 500 beneficiaries, children and young people, who are welcomed in the shelters and can participate in the activities offered there, such as tutoring, but who live with their families. The objective is to be able to keep these children in the family structure while offering them the same support as the internal children.
The three shelters directly managed by Enfants d'Asie
Welcoming to Borey Komar: the children's city (in Khmer)
Borey Komar is a shelter managed by Enfants d'Asie, which accommodates about fifty underprivileged or orphaned children and young people from Phnom Penh area. The objective is to ensure that children are welcomed in a structured and fulfilling living environment and that they can attend a stable education to help their social integration.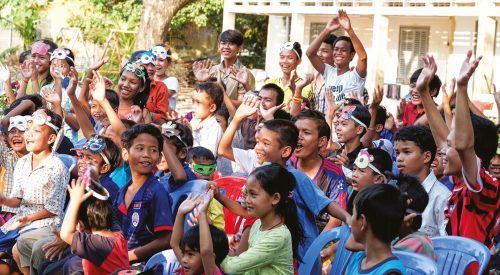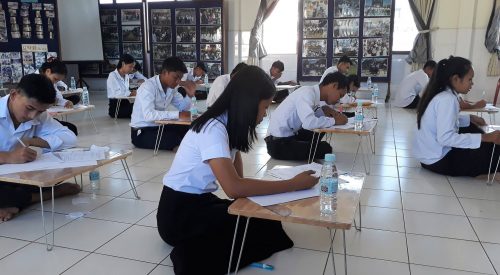 Accompanying Borey Niseth: the city of students (in Khmer)
Borey Niseth is designed to welcome about a hundred young people in higher education, who will find there a constructive place to continue their studies. For example, they can participate in activities complementary to their education, within the Training Center: English and computer science courses, as well as courses in soft skills development.
Provide a structured living environment in Smong
Enfants d'Asie runs a centre in the south of the country that takes in about 30 children and teenagers. Its objective is to provide these children, in addition to an accommodation as well as varied and regular meals, with a structured living environment where they can grow up and become autonomous and responsible adults.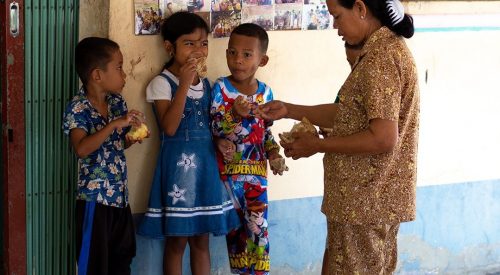 The financial support to local projects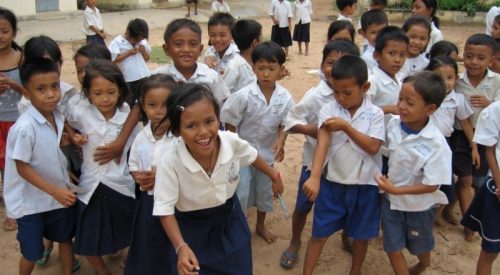 Supporting children in state orphanages
Enfants d'Asie financially supports 12 orphanages across the country. These orphanages, managed by the State, take in orphans or children whose families can no longer care for. Enfants d'Asie is financing the care of 345 children.