With nearly 30 years of experience in Southeast Asia, our organization is setting itself a new challenge today: to accelerate the development of its programs by supporting 50% more children by 2023, while continuing to improve the quality of its support to the most disadvantaged populations.
This new ambition is driven by the motivation and enthusiasm of our teams. We wish to share it with you and make an ever-better contribution to the children in Asia together.
On the field and in France, let's mobilize for the benefit of disadvantaged children.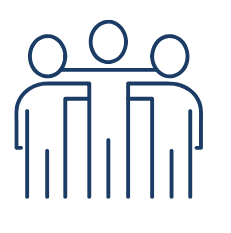 Integrate 50% more  beneficiaires into our programs by 2023, representing 5,000 more children individuelle or collectively supported 
A new ambition, born from everyone's determination
Our new ambition is based on the collaboration and reflection between the various actors of the organization: our Board of Directors, our teams at the headquarters and in our countries of intervention.
Achieve our new ambition while respecting our current values, vision and missions.
Keep the human being at the heart of our actions.
Strengthen the social support provided to the beneficiaries and their families.
Consolidate the close links between the organization, its members and donors.
The reasons behind our new ambition
For the well-being of the children we support.
Because we rely on nearly 30 years of experience with disadvantaged children, and the support of trusted partners.
Because we need to adapt to the evolutions and needs of the countries in which we operate.
Because we want to sustain our actions.
Because we want our actions to have an ever more significant and lasting impact.
Because we want to best meet the expectations of our donors.

Accompany and support more children to help them achieve their dreams and become independent.
Pursue and deploy the necessary means for quality support.

Consolidation of our educational project.
Teams reinforcement and skills development.
50% increase in our resources.

Ensure that each child becomes a responsible actor in his or her community
Notre nouvelle ambition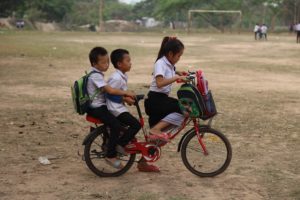 Notre nouvelle ambition
Soutenir 5000 enfants d'Asie du Sud-Est en plus
Forte de son expérience de près de 30 années d'interventions en Asie du Sud-Est, notre association se lance un nouveau défi : mettre en oeuvre le développement accéléré de ses programmes en soutenant 50% d'enfants en plus d'ici 2023, tout en poursuivant l'amélioration de la qualité de son accompagnement auprès des populations les plus défavorisées.
Cette nouvelle ambition, portée par la motivation et l'enthousiasme de nos équipes, nous souhaitons la partager avec vous pour qu'ensemble, nous soutenions toujours plus d'enfants en Asie du Sud-Est.
Sur le terrain, comme en France, mobilisons-nous au bénéfice de l'enfance défavorisée.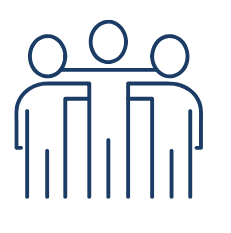 Objectif global à horizon 2023
Intégrer 50% de bénéficiaires en plus à nos programmes d'ici 2023, soit 5000 enfants accompagnés individuellement ou soutenus collectivement.
Une nouvelle ambition issue de la volonté de tous.
Notre nouvelle ambition relève d'une collaboration et d'un travail de réflexion entre les différents acteurs de l'association : conseil d'administration, équipes au siège et sur le terrain.
Cette nouvelle ambition se traduit par un fonds pour l'éducation, afin de soutenir 5000 enfants en plus.

Je découvre le fonds pour l'éducation
Nos engagements
Mener à bien sa nouvelle ambition dans le respect de ses valeurs, de sa vision et de ses missions actuelles.
Maintenir l'humain au cœur de ses actions
Renforcer l'accompagnement social apporté à ses bénéficiaires et leur famille
Consolider les liens de proximité entre l'association et ses membres et donateurs
Les raisons de notre nouvelle ambition
 Pour le bien-être des enfants que nous accompagnons
Parce que nous nous appuyons sur près de 30 années d'expérience auprès des enfants défavorisés, avec le soutien de partenaires de confiance
Parce que nous devons nous adapter aux évolutions et besoins des pays dans lesquels nous intervenons
Parce que nous voulons pérenniser nos actions
Parce que nous souhaitons que nos actions aient un impact toujours plus significatif  et durable
Parce que nous voulons répondre au mieux aux attentes de nos donateurs
Objectifs

Accompagner et soutenir davantage d'enfants pour leur permettre d'atteindre leurs rêves et de devenir autonomes.

Poursuivre et déployer les moyens nécessaires pour un accompagnement de qualité.
Moyens

Consolidation de notre projet éducatif.

Renforcement et montée en compétences des équipes.
Augmentation de 50% de nos ressources.
Impact

Faire de chaque enfant un acteur responsable de sa communauté.
Je fais un don
Facebook
Twitter
Instagram
Linkedin