You wish to involve your company
Enfants d'Asie can adapt to each company and offer made-to-measure partnerships: co-branding, solidarity team building, financial and skills-based philanthropy, etc.
For you as a company, this will allow you to affirm your values around a uniting project based on solidarity and education, to make your commitment visible, to galvanise your team and consolidate your image as a responsible company. This will also allow you to benefit from tax allowances.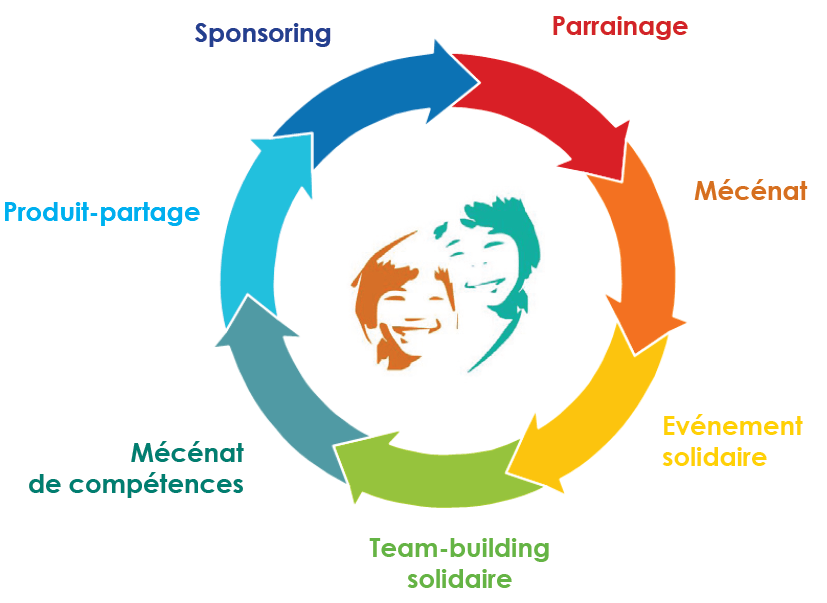 Financial and skills-based philanthropy
A company can help Enfants d'Asie by making a donation, becoming a patron or donating the skills of one or more employees
Solidarity event
Enfants d'Asie offers team-building activities to promote team cohesion in a responsible and united manner.
Co-branded products
Co-branded products are a product or service offered by a company where part of the sales price is paid back to our organisation.
Salary rounding
Salary rounding offers employees the opportunity to support the actions of Enfants d'Asie, by making micro-donations each month on their net salary to be paid. Employers can also join in with the fundraising by making their own donations!
My fiscal advantage, as a company
Donations made (philanthropy, skills-based philanthropy, debt waiver, donation on co-branded products) by companies subject to business tax are entitled to a tax reduction of 60%, within the limit of 0.5% of their turnover.
Enfants d'Asie is IDEAS labelled, which recognises the quality of governance, financial management and monitoring of the effectiveness of the action. 
The team at Enfants d'Asie is ready to provide any information you may need about companies partnerships. Please do not hesitate to contact us!
Keep up to date with the latest news from Children of Asia by subscribing to the newsletter.