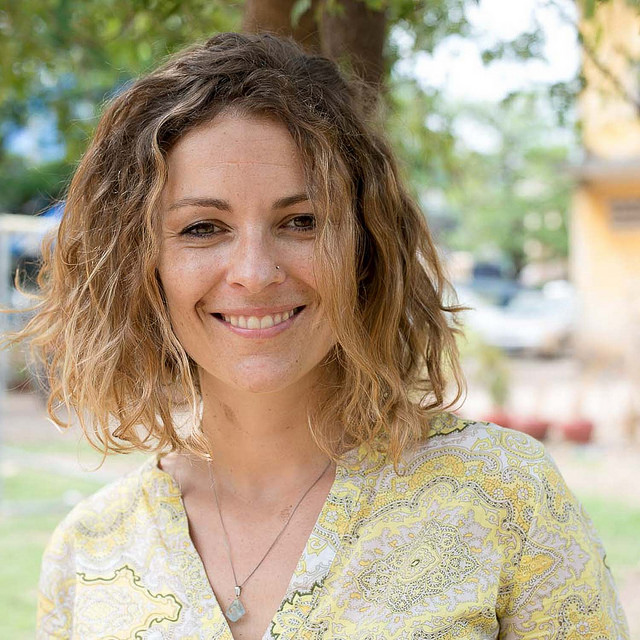 Cathy Delcroix, Director of a children's center
Cathy Delcroix has been the Director, as an international volunteer, of the children's center of Borey Komar in Phnom Penh for one year.
Having a lively interest for the access to education, she knew how to address to a variety of public in the teaching area: from primary education to the secondary, from mainstream education to vocational training via teaching specialized for hyperkinetic children.
After having been director of a nursery school in Rwanda, she decided to join the team Enfants d'Asie in Cambodia in February 2017.
Cathy developed an educational project for the children's home of Borey Komar. She also set up the additional courses for all the young ones. Today, they profit from support courses in: Khmer, mathematics, English and French. She also supervised and actively took part in the creation of a vegetable garden, various work of maintenance within the center as well as the installation of sport and educational activities weekly for the children.
After one year of mission, Cathy leaves for new adventures. Enfants d'Asie warmly thanks her for her commitment towards the children!
"I was very happy to work with Borey Komar's educators team, I wish that they always preserve the same energy and same humanity in their daily work.  I will also have an imperishable memory of the children of the center which I saw evolving throughout my mission"